"Dozens" marched at LAPD headquarters in support of Chris Dorner. Anonymous had been a strong supporter of Occupy.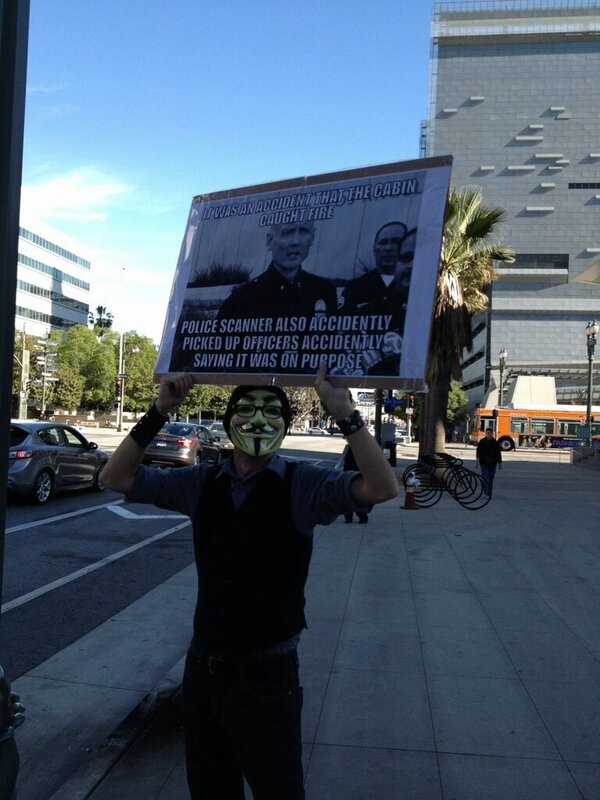 There is also an apparent tie of Chris Dorner to Occupy which the media refuses to report. Among Chris Dorner's captured Facebook pictures is an well-known Occupy/Anonymous logo of the Guy Fawkes mask.
Check around 2:18 in the following video for the logo above.
https://www.youtube.com/watch?v=PRQGJOCZ1Kc&feature=youtube_gdata_player