What do California wildfires have to do with the Lancaster County perspective section? Not much, but here it is anyway.
Gil's Column

As the wildfires of Southern California blazed away, we caught our collective breath; thousands of homes destroyed, half a million people evacuated, hundreds of thousands of acres scorched. It was destruction on an almost unprecedented level even in a region where wildfires are common, a normal part of nature.
"Almost unprecedented"? Get serious, Gil. In 2003, there were
much more serious wildfires in the same area
.
October 25, 2003
October 24, 2007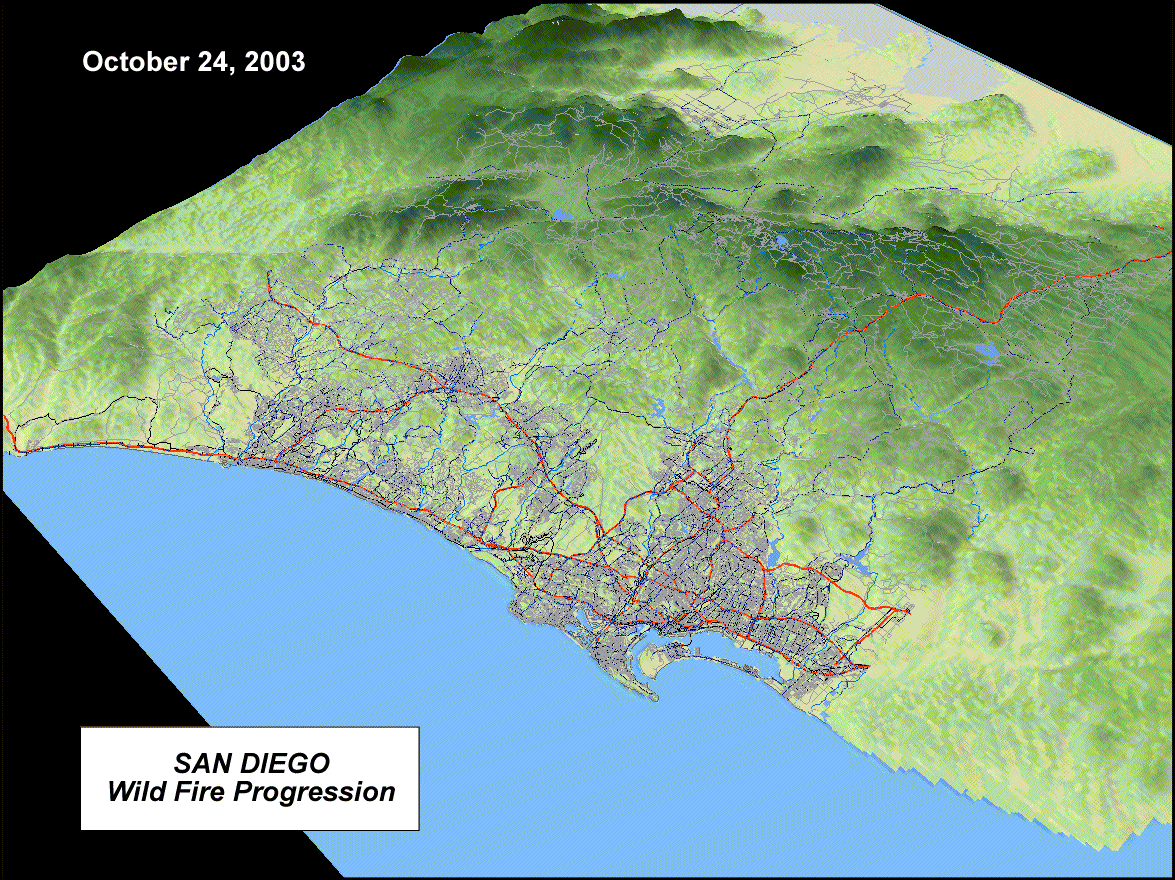 Source
"Damage from wildfires ravaging California this week highlight a recent trend--in the past few decades, there has been a clear tendency for increased property loss due to wildfires," said Mr. Daraskevich of AIR. "This is a direct consequence of rapid construction growth in the wildland-urban interface—a region where primitive, undeveloped forest meets urban expansion. Losses from this week's wildfires, in the luxurious Malibu community in particular, are likely to reflect this trend."

Source

Additional Link of Interest:
FireImaging.com
And then he has the nerve to suggest this:
That's why government must take the lead, imposing an additional tax — say $1 per gallon — on gasoline with the idea of driving down consumption and incentivizing fuel efficiency.
Obviously, this is an "about-face" for Mr. "Smart". Mr. "Gas will hit $3.00" before the 2006 election is now humming the tune of increasing gas prices.
In case you hadn't noticed, both of these "major fires" in 2003 and 2007 were set by arsonists - not global warming.